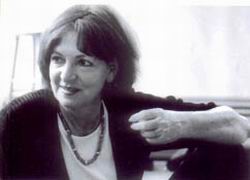 Dr. Chava Shelhav was born in Israel.
She was one of the first students able to learn from Dr. Moshe Feldenkrais.
She has been working with the Feldenkrais-Method since 1965 and leads Feldenkrais trainings in Israel, Germany, the US and Great Britain.
During her work with Feldenkrais, she researched and developed the "CHILD SPACE – Chava Shelhav Method" for parents and their babies and children, while taking the connections between learning, movement and development into consideration.
She is still working with the Feldenkrais-Method and trains Feldenkrais teachers at an international Level.